VirtualBox for Linux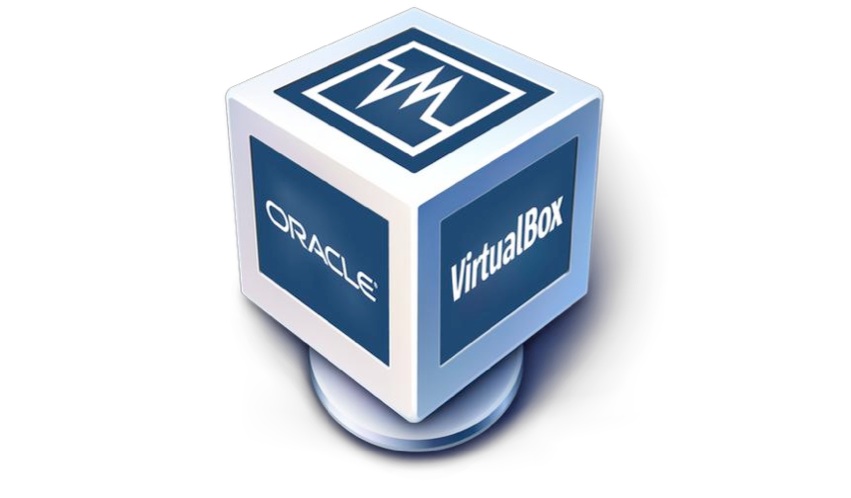 VirtualBox is a famous virtual machine utility that allows running any operating system with all its functionality as a window on your current desktop. You can easily run any guest operating system that can be used by your PC as a host operating system. The program offers plenty of advanced features for users of various operating systems, including Windows, Mac OS, Linux, OpenSolaris and Solaris. The application has been popular since 2007 and still takes the leading position among the other virtualization solutions. You can download Oracle VM VirtualBox for Linux right here and explore all the needed functions for free.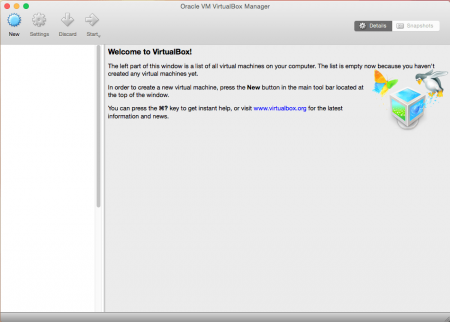 VirtualBox is currently developed by the world known Oracle Corporation that insures highest quality of all the program's versions. The application is able to emulate hard disks with three different disk image formats, including VDI, VDMK and VHD.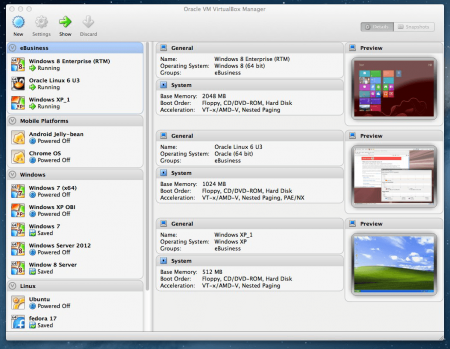 VirtualBox for Linux offers a huge number of functions to all its users:
Free virtualization with no paid options or services
Shared clipboard
Shared folders
The ability to launch and support virtualized apps side by side along with normal desktop applications
Public API to manage VM both execution and configuration
Raw hard disk access
Multi-monitor guest setups
Cloning of Virtual machine
VM video capturing support
Dozens of advanced functions and tools depending on your needs
Although the application is usually used by IT experts and developers, it offers a really simple interface and quick installation. Thus, it can be easily used by beginner programmers, system administrators and unprofessional users. No worries about any additional software for starting the program, it already contains a full package of the needed files and data.
You can try using VirtualBox for Linux for free right now and dive into the world of extended virtualization opportunities.
VirtualBox for Linux
Software Full Name:
VirtualBox for Linux
Full Setup Size:
62.2 MB
Operating system:
Linux
Setup File Name:
virtualbox-5.1_5.1.22-115126-Ubuntu-zesty_i386.deb
Bit:
32-bit (x86), 64-bit (x64)
License:
Free Trial
Latest Version:
5.1.22
For devices:
PC
Developer:
Oracle
Download VirtualBox
*VirtualBox for Linux is available for free downloading without registration.
---
Downloads VirtualBox for Linux?
Share the page on your site: